Welcome to MILESTONE
Engineering Services Ltd.
We are a civil engineering firm specialized in project
management and tendering municipal projects.
Is our most important asset: skilled, proficient, and innovative. We strive to create industry-leading working environment that allows our team to excel and achieve highest levels of competence. We believe training, working hard, but more so in creating an ever-happy working atmosphere and positive working relationships among staff and clients.
Field Services we provide include
Topographic Survey
Layout, & As-built Survey
Design & Drafting
Tendering 

Construction Management & Inspection

Materials Testing
Municipal governments
Private developers & Contractors
And Industrial Clients in the Wabasca – Slave Lake region of northern Alberta.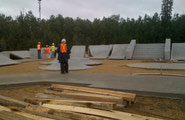 Simply put, we are a turn key engineering project management service. We look after all the details of a project to ensure that our standards quality, safety, project milestones and staying within budget are meet or exceeded.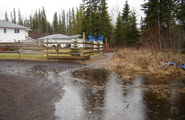 MacFarlane Cleanup & Flood Prevention
MacFarlane Subdivision in Calling Lake used to flood yearly during the spring meltdown before Milestone was acquired to investigate and implement environmental clean-up of the creek channel and installation…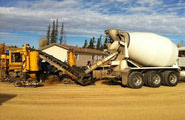 In 2014, Wabasca Downtown Phase 2, Red Earth Creek Aiport Overlay, Riverside Parking Lot, and Mamawintowin Multi-Family Subdivision are among the projects Milestone Engineering Services Ltd. will be providing services for.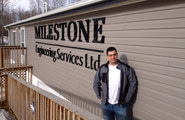 Contact us at 780-260-0348 for Transportation Engineering Services, Strategic planning and consulting, Topographic survey, Layout and As-built survey, Design and drafting, Tendering and contract administration, Materials testing and inspections